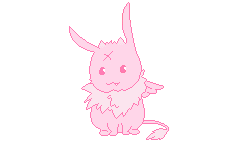 Hello. My name is Jessica, but please feel free to call me Jess if you'd like. I'm a California girl on the verge of adulthood. I became a fan of anime merely a couple years ago. I do enjoy many other forms of entertainment though.

I have made various attempts at drawing, and most of failed up until a while ago. You know what they say, "try, try again!". I like drawing even if I'm not the best at it, but my true passion lies with writing.
Let's just get this out before anything else:
I support gay rights.

If you do not agree with me, that is fine, I won't cram my opinions down your throat. All I ask is that if I am to respect you in your choices, please respect me with mine in return.

Thank you for reading!